We recently interviewed May Alherek, a scholar from Syria who was the very first student the Foundation supported, for her undergraduate degree, and are now supporting for her Master's degree.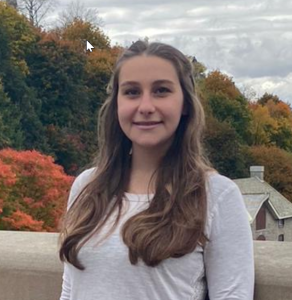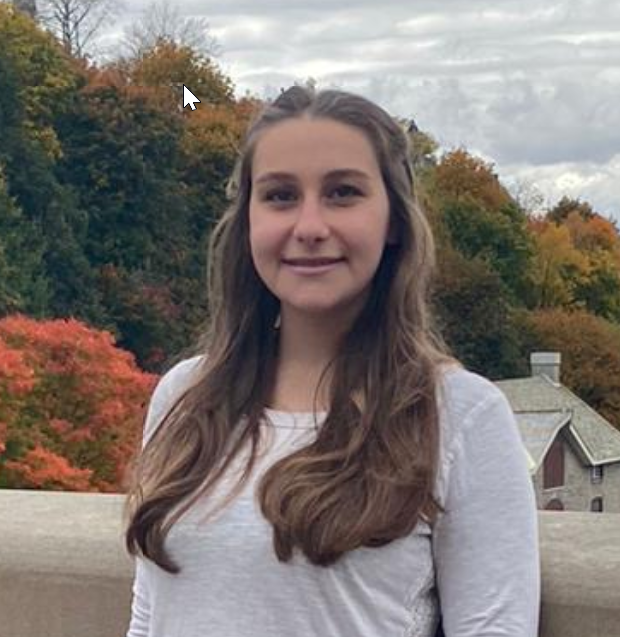 How has this scholarship helped you further your education?
While education is supposed to be a human right, in today's world it still isn't. Luckily, I was privileged enough to earn this scholarship, which provided me with the financial means to complete my university education. Thus, despite having the skills and motivation needed to enroll and excel at university, if it was not for the Spark of Hope Foundation, I would not be able to get a post-secondary education.
How has your education helped you?
My undergraduate experience was life changing. I was an international student at the Asian University for Women (AUW). AUW is a U.S.-styled, international liberal arts and sciences university located in Bangladesh, which aims to graduate the next generation of women leaders. Hence, the basic environmental sciences courses were tailored to build students' critical thinking skills and social drive. Moreover, major elective courses were taught in a way that incorporated not only the environment but also the social, political and economic aspects of each area. Thus, studying at AUW made me develop a comprehensive understanding of the different environmental concepts and challenges, as well as an international mindset. Above all, I am most thankful for my undergraduate education for aiding me in discovering my interests.
AUW is the place where I discovered my passion for research and lab work. The environmental sciences curriculum at AUW was heavily based on online research and lab work. The well-equipped labs and the support of my professors led me to do a lab-intensive senior thesis on enhancing biogas energy through the biological treatment of animal waste with Trichoderma harzianum, where I finished the typically year-long thesis within one semester and received an A+ grade. As I enjoyed completing my senior thesis, I wanted to share my joy with a wider community, so two of my teammates and I formed a team where we built on my senior thesis and competed as regional finalists at the Hult Prize 2018 in Malaysia.
How has it helped your family?
My family has always been an integral part of my journey, and for them to see me become the person I am brings them pride. As it is very uncommon for women in my society to go abroad alone, my parents received a lot of pushback from society when they allowed me to go abroad for my education. However, for them to see me now achieving my goals makes them very proud, and encourages them to advocate for women's education among their friends.
How has it helped your community?
One of the most critical areas that my local community is lacking is good leadership, especially female leaders. As AUW aims to unlock women's leadership potential, throughout my university education, I was provided with many opportunities to develop and polish my leadership skills. This is very important because in this early recovery stage that Syria is experiencing, it desperately needs good, open-minded young leaders in different areas to revive hope and mobilize the community towards a healthy recovery
Moreover, growing up in a Middle Eastern society, and being ambitious, I have always wanted to pursue a career in a S.T.E.M. field. However, these fields are dominated by men, which despite my good grades in math and science and my passion made me question my ability to enter the field. There were many days when I would ask my mother if women are made mentally inferior, or if there was something about the sciences that made it unsuitable for women. Despite my mother assuring me repeatedly that women can take up whatever career they like, lacking a role model made me doubt myself a lot. My education paved the way for me to become the role model for young girls that I wish I had when I was growing up.
What are you doing right now?
Currently, with the support of the Spark of Hope Foundation, I am pursuing a Master of Applied Science in Environmental Engineering at Carleton University, where I am focused on improving the access of people in remote communities to safe drinking water.
Where do you see yourself in five years?
As I believe that having adequate access to safe drinking water should be a basic human right, not a privilege, my long-term goal is to help ensure that everybody across the world enjoys this right. In five years, I see myself working in the development sector with a non-profit organization to provide safe drinking water to remote communities starting with the ones in Syria and moving on to the rest of the world.
Other scholars we've supported for multiple degrees include Israa Issa (BA from American University of Beirut, MEng from Carleton University), Binazir Mizrobova (BA and MA at the Sorbonne) and Rula Atwani (BSc and MD from the American University of Beirut).