SUSTAINING MARINE ECOSYSTEMS IN THE INDIAN OCEAN
BSc, Earth and Environmental Science
University of Central Asia, Tajikistan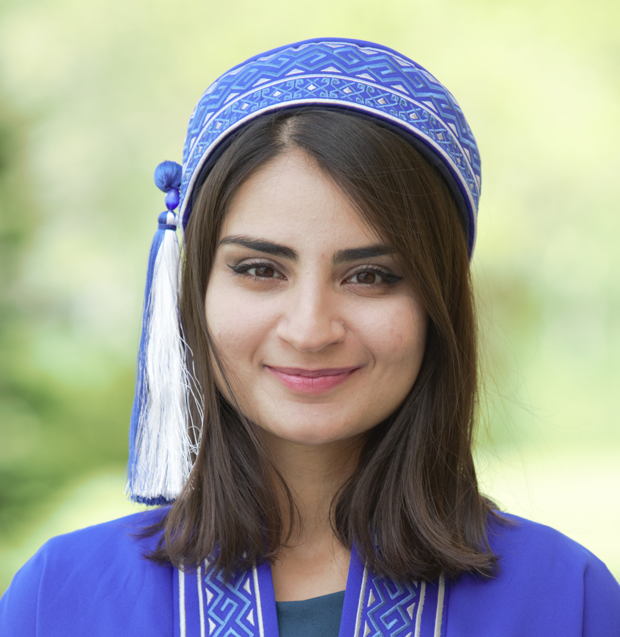 "My undergraduate experience provided me with theory and skills related to natural sciences, environmental analysis, and environmental governance but most importantly gave me a new lens to view the world around me. It enabled me to view environmental problems from the perspectives of the local community and combine their traditional knowledge with scientific knowledge to develop solutions.
I currently use this lens in my work as a Tuna Policy Officer for the World Wide Fund for Nature (WWF-Mozambique), where I use research and advocacy to support WWF's efforts to manage tuna and tuna-like species in the Indian Ocean and facilitate regional projects in the South West Indian Ocean countries."
"During my undergraduate program, I was able to relate my classroom learnings with the environmental issues prevailing in my hometown. My thesis on water resource management in Sindh, Pakistan was a small effort I made to create an impact in my province as well as improve the quality of life of the people here.
In my current job, I also engage with the coastal communities in Pakistan, attend stakeholder conferences and make policy recommendations to reduce their vulnerability to the impacts of climate change, and advocate for better environmental policies."
"Over the next ten years, after graduate studies, I hope to expand my work on marine ecosystem management and ocean governance to a global scale. I envision working with the United Nations to draft global frameworks that would guide national and regional policies while maintaining a community-integrated approach to ensure that environmental communities are prioritized when seeking solutions to environmental crises.
Immediate action is needed to protect the environment and reverse ecosystem loss. This action could take the form of robust ocean governance policies and their implementation, which would protect the coastal communities dependent on oceans for their survival. I hope to use my experiences working with these communities at the grassroots level to develop and advocate for evidence-based policies in the marine realm that strike a balance between socioeconomic benefits and environmental protection. I look forward to amplifying the voices of vulnerable communities through my work and using my education to create a sustainable world."