Leading communities in Madagascar to autonomy and resilience
Vololoniaina Rasoarimanana
PhD, Social Forestry
Université Laval, Canada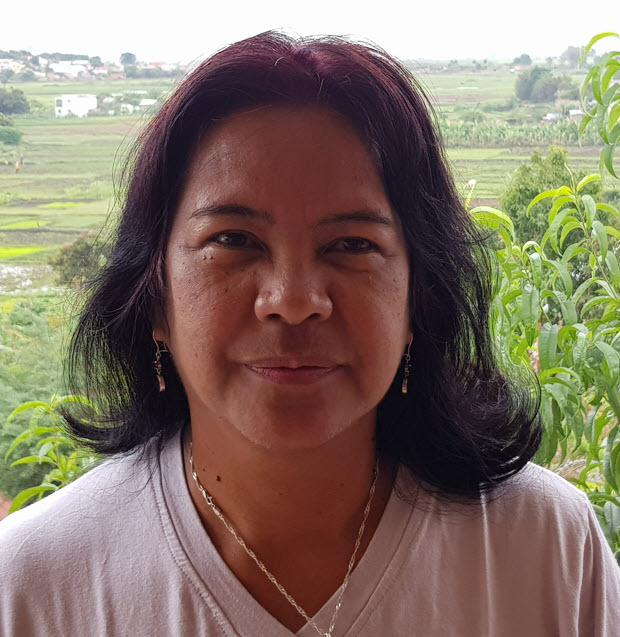 "This scholarship allows me to complete my doctoral thesis on time and rapidly begin the project that I am currently developing with a network of community custodians of their territories-of-life.
The objective of my research is to capitalize on the few known good practices that have led a dozen local communities in Madagascar to autonomy and resilience by reconciling sustainable management of nature, livelihoods and social well-being in their territory. Madagascar needs a critical mass of communities working towards this goal. They need to face the threats of the global trends of mass production and overconsumption that often harm their culture, nature and local production system, and enhance their vulnerability. The research results will be used by local development actors, practitioners and their international partners to improve their approach."
Without a scholarship, I would have had to divide my time between my studies, my professional aim (presently a voluntary occupation) and the search for work which does not necessarily relate to my objectives. However, my collaborative approach with communities requires that I develop the research project with them and they would have to wait for me if I didn't have the means to go there. The scholarship allows me to channel my efforts efficiently and effectively.
My thesis will also enrich the theory and methods to understand complex socio-ecological systems. Personally, it serves me in my profession to develop territorial projects on renewable energy use within several collectivities, in partnership with Canadian organizations. In fact, only 30% of Malagasy people have access to electricity. Developing renewable energy with an efficient governance and management system with local communities is a good example of a structured project, leading to multiple economic and social activities and respecting the environment.
In particular, the focus will be on schools, health centres, youth and women for their autonomy and resilience. For instance, the use of oil and wood will be reduced and will improve women's health, while leading to energy transition and reducing environmental degradation. Schools, offices, as well as community and health centres will be able to use computers to learn and communicate with the world. Women, youth, entrepreneurial farmers and fishermen may carry out livelihood activities such as sewing or rice husking and better preserving products such as fish or yogurt.
Each community involved will become a member of a local, national or international network which will allow them not only to share their experiences, but also to learn from their peers, and nurture collaboration and partnership.